Wow Onion Black seed Hair oil Review
Hello friends, all of you are welcome on mysmartpick product review. In today we are going to review Wow Onion Black Seed Hair Oil and in today's article, you will get complete information about it. Like how to use its results and can it stop hair fall? I am going to share my personal experience of all these things with you in this article. For this, you have to read this article completely. If we talk about hair, be it male or female, everyone is concerned about it and people use many products to protect and beautify their hair. Like, royal shampoo or rather a conditioner remains the most important because it works best in terms of protecting the hair and giving shine to the hair. Talking about Wow Onion Oil, Wow is known for the quality of its products, and to know how much quality is true about this call and how much advertising is there, let's start today's review.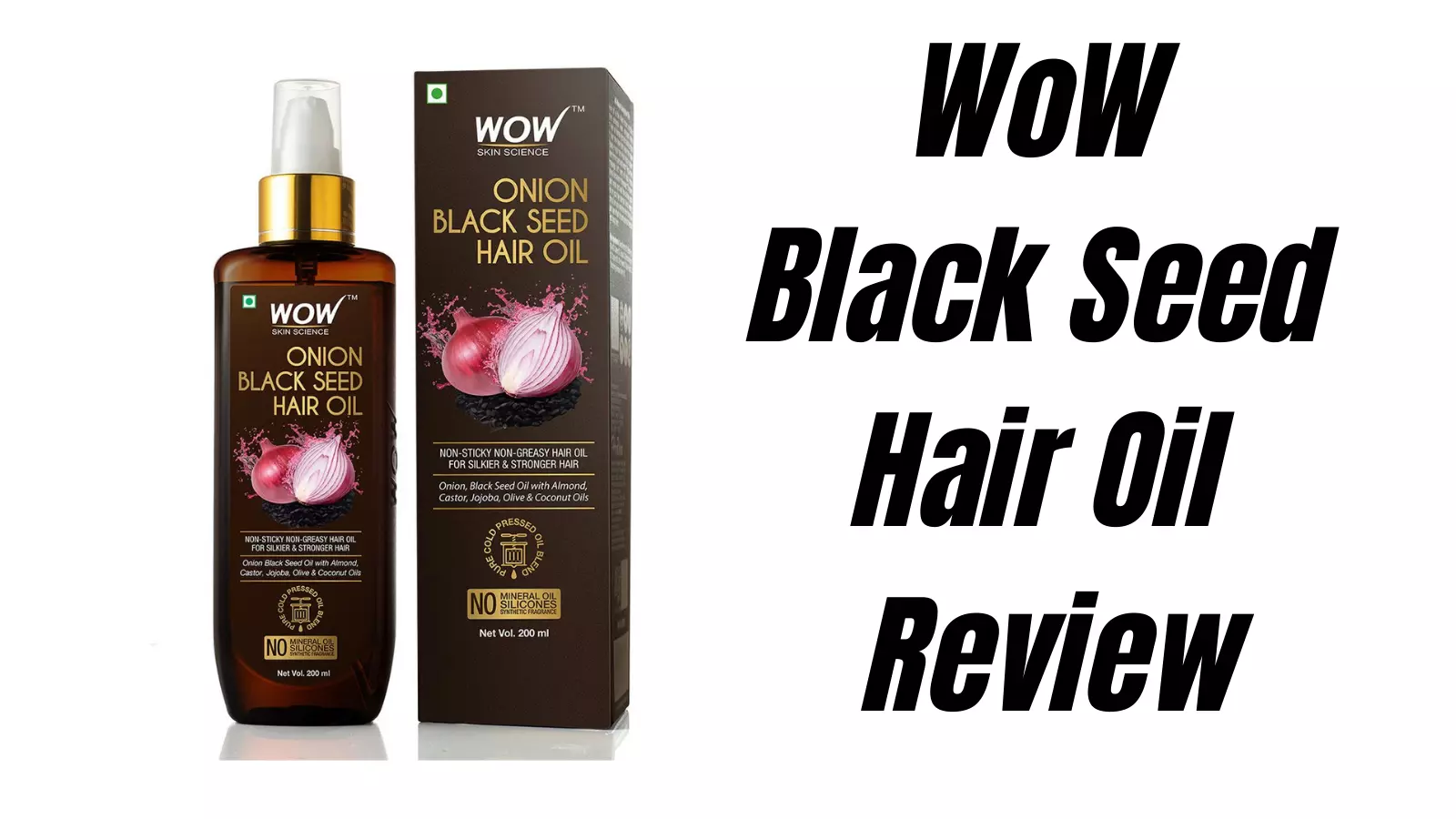 Starting with the price, first, you are able to easily see it in the article. Wow's Onion Black seed Oil with an MRP of around 599 and packing of 200 ml. If you talk about the real price, then you get it around 400. Talking about packing, you can buy it online only, it comes with solid and attractive packing. It has a spray on the top. As the oil becomes easy to come out, so it is fine, but in some cases, there is a chance of it getting loose, in which the oil is not able to come out easily. If you had kept simple packing instead, it would have been fine.
Wow Onion Black seed Hair oil ingredients
Now it comes to the ingredients, that is, which oils have been mixed to make this oil. This oil has been promoted as onion oil and people think it will contain the most onion. But it is not like that. Onion is not included in the highest quantity. Ginger oil added to it are Sweet Almond Oil, Volleyball, Castrol, Jojoba Oil, Argan Coconut, Onion, Black Sea Dial and Vitamin E. These are all things, if we talk about ingredients, then the whole is completely natural, nine types of jaggery and that too have the quality of quality oil. You get them in it, which is a good thing. In the case of England, we would give oil the whole number. Now tells how this field i.e. how do you feel after applying it? is transparent and ok. It does not contain any silicon mineral etc., and there is no color add-on. All the best, when you apply, you get to see a good fragrance because it has essentials, it's ad-hoc, then when you apply on your hair, someone has a little head, it can feel heavy, hair is heavy. It may take, but normal oil is good.

Now it comes to the claims and results, that is, the claims have been made by the company and how many results are there in it. The company has done something like this: strong hair, reduce hair fall, glossy hair, silky hair, repair hair damage. These are all things. He says about WoW hair oil.
First of all talk about hair loss which is the most important concern. If we talk about hair fall, then it is such a thing that works the most and the problem of hair fall is seen in more people nowadays. So if you use one month continuous then there is result regarding hair fall in it, they look good. You will have to continue for one and a half months, only then you will see the results. I am not talking about the 100% result that the complete hair fall will stop but 75% is the result. He lives with it and there is hair fall in 75% of the cases. He stops. Talking about the hair oil available in the market, one of the best results is the result of this oil.
Now when it comes to strong hair, it does a good job of repairing hair damage and making them strong. It is made from natural ingredients and works to make hair strong. Talking about making silky hair, if you talk about onion, then there is no oil, it did not make hair more silky because it is onion, it does not make silky hair. If we talk about the shine of the hair, then the shine of the hair will increase. It Will feel very loose, which is the best quality of this oil and the job of this oil in terms of giving shine to the hair protectors and preventing hair fall is good. Now when it comes to side effects, no side effect is seen. Since it is a natural oil, no chemicals, and made of the best quality, there are no side effects. Must do page test before use.
How to use Wow Onion Black seed Hair oil for hair fall
Talking about how to use it, you have to apply this oil well on the hair with the help of your fingertips. You should know the most to reach the roots of the hair, because the more it goes to the roots of the hair, the more its result will be seen. It is written on it, apply it one hour before shampoo and even if you shampoo after one hour, you will get to see it soon. Either way an easy method. Apart from this, if you leave this oil on the hair for the whole night, then it has the best results. If you get to see that, it is also a matter of how to use the content.
Now let's talk about some minus points, so this is its minus point. Its price is a bit high. If its Price is a little less then it remains even better and remains portable. Talking about rating, I will give it four out of five ratings. If you want to buy it, then you will get the Best Buy link from where you can buy it.