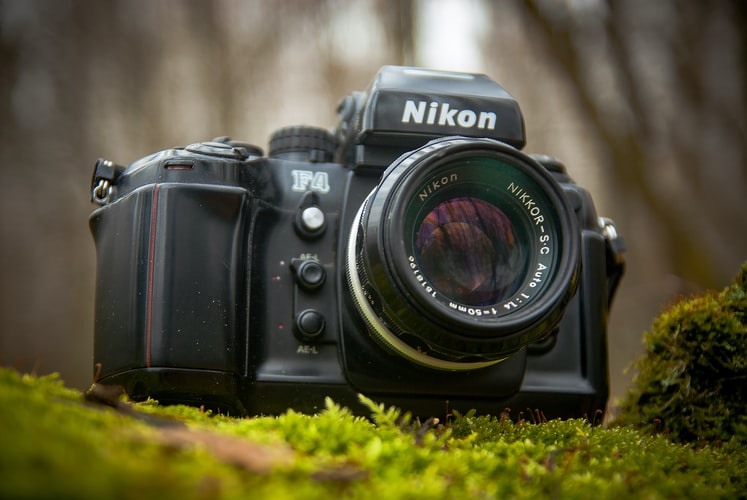 Hello, friends welcome to our blog mysmartpick.com Nikon Z6 II Digital Camera. So Nikon was a late entrant in the mirrorless segment in 2018 when they launched the Z6 or Z7. Cut to 2020 now they have launched the Z6 II which is priced at Rs. 1.65 lac (body only) approximately. and this features new updates and upgrades as well.
So let's find out what they are and let's test it to see whether it does well or not So first things first. Let's look at the design of the camera and it is identical to the Z6. But this has become slightly heavier at 615 gms as compared to the 585 gms of the Z6. The button layout is similar to the Z6 and the buttons are well placed and also of good quality.
and the grip of the camera is also quite good. So in this category overall I think it is a winner. But while this looks the same as the Z6, the main changes in this camera are internal. And the first thing is that it comes with 2 processors now. The camera has 2x speed Processors, which allows the camera to deliver a good performance.
This includes low light performance, better autofocus tracking among other things. So these dual processors allow it to give a better buffer speed. For instance, if you use the Z6 then you would know that it has a buffer rate of 35 shots in RAW.
This has now increased to 124 shots which is a very good thing. In practical terms you might not shoot 124 shots, but as an option is it useful if you want to use it. So if you are a wildlife or sports photographer then it can be very useful. And this improved processing power also delivers better performance as well, both in burst mode as well as in autofocus.
For instance the camera can shoot 14 fps in 8-bit RAW and this is an improvement from the Z6 which could shoot only 12 fps. This is flagship performance and no other camera can give this sort of performance in this segment. And the overall performance that it delivers in this is truly phenomenal and crisp because if you are a wedding or wildlife photographer then those 2 extra frames can be critical to get that perfect frame you want.
Nikon Z6 II Digital Camera Performance
If we talk about its Autofocus performance then it has been improved and it is truly amazing. It features 273 points which cover 90% of the sensor and this performance is very beautiful. For instance, if we talk about this image then we were shooting some subjects and suddenly we spotted a dragonfly and when we shifted the focus to that then immediately it was able to track that focus and capture it with its innate beauty. So in this department as well it delivers good performance. There are a few new modes in the Autofocus as well one of which is AF-L mode. In this mode, the camera creates a red box inside which the camera keeps tracking the focus of your subjects, whether a person or animals using face and eye-detection and in this dept as well the performance was good.
The next new thing is that this camera now comes with 2 card slots as well. Someone sitting at Nikon must've thought that if we are giving 2 processors then let's give them 2 card slots as well. And whoever thought about this had a great idea. And that is because now one features a CFExpress card while the other is an SD card slot. This means that you can get faster performance with the CF Express or XQD card or use the SD cards as your daily driver.
But in terms of the LCD and EVF, I found the camera to be disappointing. Because this LCD isn't articulating and only swivels up and down. And even its resolution is similar to the Z6, which is a 3.2-inch screen with 2.1 million dots of resolution.
Which is similar to the Z6 to feature a same screen two years after in a new upgraded camera is disappointing. But it does have a new feature, which is when you bring the screen out then the eye-sensor of the EVF deactivates automatically, which is a good feature.
If we talk about the EVF then the refresh rate has improved, although not clearly mentioned because i could not find that information clearly but yeah there is an improvement but in terms of resolution it still delivers the same resolution as the Z6.
After 2 years with all the advancements that have come to the cameras and other products also giving a higher resolution like 5.67 million dots so that is something which i thought should have also been inside this but yes practical purpose or
usage there is no lag in the EVF and in that department it will deliver a good performance. The camera now features a new battery which is ENEL15C. This battery delivers 40 more shots than its predecessor, which featured the letter B 15 minutes of more video performance.
This battery can now also be charged with USB Type C and once plugged in you can use while as well. So in terms of image quality, the camera delivers beautiful pics and has an amazing performance.  
The images are sharp and well saturated and the dynamic range is also good in this dept. And this sort of performance is expected from Nikon. The ISO performance is also decent. As you can see that we shot this image in a dark environment and you can see the performance.
So overall image quality and ISO performance you will definitely not get disappointed with its performance. In terms of video capability, the camera can shoot 4k at 30 fps and the new firmware update in February 2021 will allow this camera to shoot 4k at 60 fps with a crop of 1.5x. Apart from this if we talk about Full HD then it can shoot at 120 frames and it features two modes.
First, that shoots audio and video both in slow-mo and you will need to reduce its speed in post-edit. While in the other mode it allows shooting video. So you can decide which one you would like. One thing I didn't like is that it only shoots at 8-bit RAW and not 10-bit, which is funny since it has the processing power to do that for sure. But maybe it must be heating up or something?
But overall in terms of performance, it will deliver everything you expect of it. and definitely, it will not disappoint you in any department. So what do we think about the new Nikon Z6 ii? If we can answer this in one word then it is Simply Superb. For a price of Rs. 1.65 lacs the camera delivers punchy images, fast autofocus, and great video output.
Yes, I would've been happier if after two years the camera had a bigger spec bump than just two processors and card slots. Like an articulated screen, a better EVF then I would've been even happier. So I feel Nikon's thought process was why to fix something that is not broken.
So what they've done is made the existing Z6 a much better product and they've achieved that successfully. So if you are one of those that are looking for a new full-frame mirrorless entry-level camera then this is the right choice for you.