Best affordable baby diapers 2021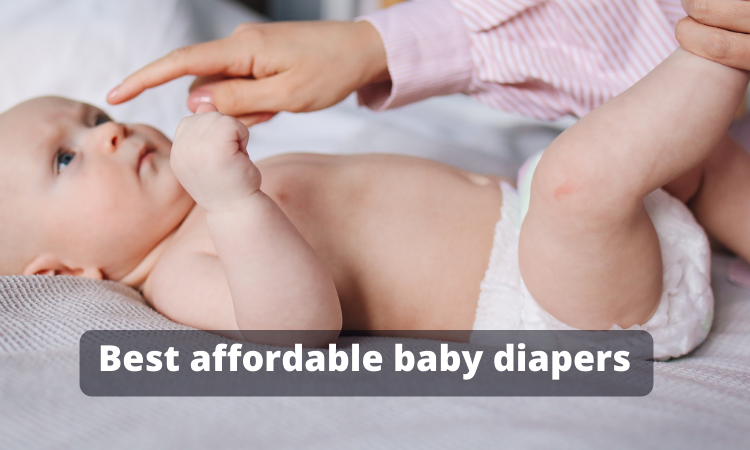 Today's we will talk about affordable disposable baby diaper pants. Which I am using for a long time now. May Consumers usually prefer disposable diapers during traveling. So One of our known has bought this diaper for traveling. And they found it's affordable too.
Those who cannot afford costly and premium diapers can definitely go for these diaper pants. will share details about this diaper soon. So, this is Babyhug advanced soft diaper pants wherein, You can see how it looks like. This is the front part of the diaper.
As you can see, the waist is very stretchable and cool. Packaging Print is too cute. It has a double crotch to avoid any leakage. Let me know how it looks from the inside. There is a stitch inside too. to avoid any possible leakage. I have been using this diaper for two weeks and I have not noticed any problems yet. baby feels very comfortable As it comes with the goodness of Aloe-vera
The fragrance is mild and good. Which blocks pee smell. they claim up to 12 hours of dryness. so, you can use it for night diapering too. Mother should use super bottoms Uno plus cloth diaper for night time. in case, it remains wet, then use these babyhug diaper pants for night diapering. So, for us it's perfect there aren't any rashes after using this diaper
feautes of Babyhug Daipers
Diaper is too soft.
If you buy this one, then you yourself can feel the quality.
This Diaper is Better than other well-known Brand Diapers in the Market.
if you compare them in terms of price, then this is the cheap and best diaper. You Can Order it from Amazon And It came for INR 713 for 76 pieces of medium-sized diapers. along with 1 pair of babyhug wipes.
so, it's super soft and provides up to 12 hours of dryness comes with the goodness of aloe vera there won't be any rashes after using this diaper. it's claimed on the entire packaging. the best part according to us that it prevents heaviness. since it's used for long hours, and if the baby pees frequently, then, it doesn't feel too heavy, so that baby can sleep without any trouble.
We are reviewing this Product based on customers' experience So, we hope, if you buy this diaper and start using this diaper, then you will come to know about the quality. It's very comfortable. its waist is highly stretchable and comfortable. If your baby's waist is a bit bulky, then also, it will fit properly. Come with aloe vera and is an anti-rash diaper And I can guarantee that there won't be any leakage, absorption is too good. so, as per price, this diaper is very good and affordable too.
if you are using cloth diapers for your baby, then you can use this diaper sometimes without any second thought. you can use it during your travel again, this diaper is really good at this price range. it's a super cool, amazing diaper do try this diaper and share your experiences with us.